Welcome to Man and Van Farnham call 07969868115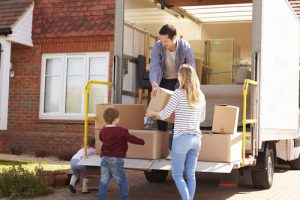 We are Man and Van Farnham, in Surrey. We offer a friendly, reliable and professional moving service. From the beginning and right to the end, our Man and van service is the best by far. Weather it's a single item move, a lodger moving or flat move we can do it fast and cheap. Finding a decent Man with a Van in Farnham is not always easy, with many overcharging or have hidden rates.
Why Choose man and Van Farnham?
Using our Man and Van services in Farnham is easy! We are up front and our prices are transparent, we don't charge you extra mileage and there are no hidden extra costs. We can charge by the hour or give a fixed price, most of our customers opt for the fixed price, that way everyone knows the final bill.
How do Man and Van Farnham Calculate charges?
Most Man and Van firms in Fanrham calculate charges based on weight or the amount you want moving, If it's a long distance move, a Man and Van firm might charge by the mileage. The most popular option is a fixed rate, that way there are no shocks, and you know what the final bill is.
Does Man and Van Just Cover Farnham?
No, we also cover Crondall, Wrecclesham, Runfold, Tilford, Rowledge, Bentley, Ewshot, Elstead, Tongham, Churt, Frensham,  Alton, Holybourne, Odiham, Fleet, Bordon. We also cover the whole of Hampshire, Surrey and London.
Why are Man and Van Farnham so cheap and Professional?
with only a 2 hour minimum charge, we are a small, family Business. The business spend less on advertising, and we don't rent expensive offices. We are well established in Farnham and much of our work comes from repeated business.
What is the Cheapest way to Hire a Man and Van in Farnham?
The Cheapest way to hire a man and Van is to opt for the self-loading option, the self-loading option means you and your friends load and unload the van yourselves, with out the help from the driver. Self-loading option is the cheapest way to move.
domestic and commercial properties
Man and Van deal with both domestic and commercial properties in Farnham, including shop removals, office removals, garage removals, lofts and general day-to-day junk. Our Man and Van service is perfect for your spring clean or refurbishment projects, no matter how big or small the project is, call our house moving experts for help.
Simply call us with the details and we'll give you a free quote. Our Farnham based man and Van team can often come out within days to help restore your property to a clean and tidy environment so you can carry on and enjoy the property as normal.We offer affordable prices and excellent customer care, from the moment you call Man and Van Farnham from the moment we leave, taking the pain out of your house moving.
Man and Van Farnham Recommend Boxes, and lots of Them.
The best way to move your belongings, is to use boxes and lots of them. Ensure your boxes are strong and sturdy, it's always tempting to use black plastic bags, but try not to use bin bags. Plastic bags are difficult to stack and give no real protection, Man and Van Farnham always recommend good boxes. It's been well documented, moving home can be very stressful. To minimise stress, always plan your move well in advance.
How Transport A Computer & Flat TV screens?
The Man With a and Van Farnham will always recommend the best way to transport screens, if you still have the original box, re-use it. If you have thrown away the original box, make a box as near to the original box. there are many videos on line that can show you how to do this with cardboard left overs.
How To Transport Mattresses?
Man and Van Farnham, tips on moving and protecting your mattresses when transporting. Wrap the mattress in plastic, then then secure it with strong packing tape. Some bedding shops in Farnham sell mattress protectors, they come in a variety of sizes.
How to Transport Bed Frames?
Now the mattress has been protected man and van Farnham will move it into the van, this will make extra space when dismantling the bed frame. Now the bed frame is ready for dismantling, its always a good idea to take photos before you dismantle it. Place the bolts or fixing into a clear bag and mark the bag for example "bed bolts" If you are unsure how to dismantle the bed, Man and Van Farnham offer a assembling and dissembling service.
How to Transport a Wardrobe?
wardrobes can be heavy, and difficult manoeuvre, even some man and van firms find them awkward. Sometimes it's a good idea to dismantle it, take into account when moving the wardrobes into your new home, stairs and turns. Some single wardrobes can easily be moved in one go.
How to Transport settee?
Firstly, man and van Farnham willremove the back cushions and the seat cushions, give the cushions a clean. The second step is to remove legs, turn the  settee on its side, and unscrew the legs. Thirdly, move the settee into the van, and protect it with moving blankets.
Man and Van House Clearance in Farnham
The number one house removals firm in Farnham and the surrounding areas. House moving can be a daunting task but our house removals specialists can remove the worry for you. Our Man and Van team will remove all types of furniture, junk, white goods, garage clutter, garden debris and general waste from your home. We handle each job with sensitivity, particularly when there has been a bereavement.
Single Items or whole House Move?
Whether its's a single item or a full van move, we move shed item, loft clearance, small tractors or lawn mowers right up to a home moves. Man and Van Farnham, serve all Surrey and Hampshire including Crondall, Elstead, Wrecclesham, Crondall, Runfold, Alton, Churt, Elstead, Tongham, Holybourne, Holybourne, Odiham, Wrecclesham, Tilford, Bordon, Rowledge, Frensham, Wrecclesham, Bentley, and Ewshot,
We will move your items quickly and safely, contact Man and Van Farnham for the best possible move ever.
Before you call Man with a Van
The Best thing you can do before calling Man and Van Farnham, is make a detailed list of what you are moving. By making a list makes it easier to give a precises price for your move. Man and Van House removals Farnham will provide you with an affordable yet highly professional service, taking care of house moves in a methodical, fast and efficient manner. We are committed to dealing with house clearances in a responsible manner, so wherever possible we will recycle white goods when ever possible and any other items. If you have sensitive documentation, you can trust our team of house clearance experts to deal with it appropriately.
Are we Flexibility?
Yes, we most certainly are. We move anything from a single box, from a sofa to a small flat move,
Motorcycles, Quad bikes Mini Tractors?
We can transport your quad bikes, lawn mower, tractors or motorcycles using a pit stands, ramps specialist straps, so that it arrives in  mint condition.
House and Office Clearance
We can offer office and house clearance service, we don't just clear houses we also clear gardens, sheds, garages and will look to recycle as much as possible.
Waste Clearance and Disposal Service?
We hold a waste disposal licence that will insure your unwanted items will be disposed in the correct manner.
What Areas Do You Cover?
We are based in Farnham, but will travel anywhere in the UK.
Discount Student Moves in Farnham
Man and van Farnham specialise in student Moves, short or long distance. From Farnham to almost any distance in the UK, our central location is Farnham, Surrey.  What should you take or leave behind? A good starting point is to make a list of the essentials, get rid of stuff you no longer need.
Farnham, Alton, Runfold, Alton Towers, Churt, Elstead, Ash, Aldershot, Tongham, Ash Green, Holybourne, Odiham, Tilford, Bordon, Crondall, Rowledge, Aldershot, Frensham, Fleet, Wrecclesham, Bentley, Crookham, Church Crookham and Ewshot.
Packing Tips By Man and Van Farnham
Pick and Choose what you Really Need, the more you take with you the more it will cost, more weight and space you take up will add to the bill. Its best to take stuff you really need,
2. Label or mark boxes with a pen, and a brief description of what in them. Don't over fill and make boxes heavy, Heavy boxes can be difficult to carry. cheap or free boxes, can be found at local shops like Wilco, Argos in Farnham.
3. If moving to Farnham, you will need to organise a few things, create a to-do-list. Boxes and get lots of them, and don't forget packing material. Get rid of junk and stuff you no longer need, donate them to charity shops in Farnham
4. Don't be frightened to ask Man with a Van Farnham about things you are not sure off, Man and Van Farnham will be pleased to help with anything you are sure about.
5. Most Man and Van firms would agree, boxes are the best way to move stuff. Try not to overfill boxes making them heavy and difficult to move. Man and van Farnham recommend that boxes should not weigh over 22 pounds. Fill the cavity inside the box with scrunched paper.
6. It's a good idea to mark boxes, and give a brief description what's inside them and what room they are going into, this will help Man and Van Farnham and speed up your move. Light boxes and fragile items should be stacked on top of heaver boxes. Always use strong boxing tape, Pound land in Farnham sell cheap packing tape.
7. Place fixings, screws, plastic food bags and mark them, these cheap food bags can be found at Robert dyers in Farnham.Black refuges sacks or bags? Try to ovoid bin bags, the split, difficult to stack and give no protection to your stuff.
8. Clutter? get rid of stuff you no longer need, an easy way to de-clutter is to use the three box method, 1 box is to keep, box two is to recycle, and box 3 is storage.
9. Your new address, remember to inform people of your new address, people such as insurance companies utility supplies, doctors etc.
10 Choosing the best Man and Van in Farnham, Crondall, Alton, Holubourne, Tilford, Rowledge, Wrecclesham, Tongham, Elstead, Odiham, Bordon, Churt, Frensham.
10 It's a good idea to move larger items in to the home first,
11. Packing guidelines: Always stack the heaviest boxes.
12. Start by packing one room at a time, this is an easy way to stay organised and it will make it easier and quicker to un-pack at your new Farnham home.
13. Don't over load boxes, try not to exceed 25 pounds in Wight. The simple answer is, boxes exceeding 25 pounds are awkward to move and you could get an injury. Many owners of Man and Van firms suffer from bad back and hernia complications. Don't chance overloading boxes, be safe and follow our simple tips.
Call Farnham Man and Van House Clearance to speak to a professional.
We also cover: Crondall, Runfold, Alton, Churt, Elstead, Tongham, Holybourne, Odiham, Tilford, Bordon, Rowledge, Frensham, Wrecclesham, Bentley, and Ewshot,
We're here to help you move from A to B, or Farnham to Farnham.
Man and van Farnham have been in business for over 10 years, so if you want an experienced, trust worthy and honest man and van service in Farnham you have found us. Our man and van team of specialists are on hand 7 days a week to help you with any questions, equally throughout your move or when using storage facilities.
Moving House? Moving Flat moving Office?
We have the expertise, familiarity, volume and more importantly, a fine reputation and trust of our clients when comes to a man and van service in Farnham. We can help with garage clearance, shed clearance or full house removals, furniture… no matter how big or small the job is at hand.
Moving overseas or International, we are the man and van experts:
Looking to move to France, Wales, Scotland or internationally or locally in Farnham? We offer all-inclusive door to door service when moving to-and-from Farnham. Our superior knowledge and know-how of small and large moves, moving home means we are able to offer a reliable and dependable service, advising all the way to guarantee a stress-free move.
Brilliant Deals As Standard!
Private speculation and quality staff training have ensured that man and van Farnham remains in step with high-tech advances and the most effective performs that are. Man and van costs is all part of our process, and we offer competitive prices but without compromising on the quality.
Man and Van Farnham
Average rating:
0 reviews